ARCHITECTURE MEETS DESIGN - WITH US YOUR DREAMS COME TRUE
TEDDISSIMO & UNITY GMBH IS AN ARCHITECTURE AND CONSTRUCTION COMPANY, ACTIVE IN GERMANY AND ITALY. WE PLAN EXCLUSIVE PROPERTIES IN SELECTED LOCATIONS. OUR FOCUS IS ON SUSTAINABILITY, ECONOMY AND AESTHETICS.
WE ARE YOUR COMPETENT CONTACT PARTNER FROM ARCHITECTURE TO INTERIOR DESIGN AND ATTACH PARTICULAR IMPORTANCE TO A COHERENT OVERALL CONCEPT INSIDE AND OUTSIDE. OUR CUSTOMERS GET EXACTLY WHAT THEY WANT AND NOT WHAT IS OFFERED TO THEM.
CONSTRUCTION SERVICES IN AN ALL-ROUND CAREFREE PACKAGE
HAVE YOU BEEN DREAMING OF A PROPERTY IN ITALY FOR A LONG TIME? BUT UNSURE ABOUT MAKING AN INVESTMENT ABROAD? THEN YOU HAVE COME TO THE RIGHT PLACE. WE OFFER YOU A GERMAN COMPANY THAT WILL SUPPORT YOU IN ALL ASPECTS WHEN PURCHASING A PROPERTY IN ITALY.
BEFORE PURCHASING, YOU CAN GET AN IMAGE OF MANY PROJECTS ALREADY IMPLEMENTED ON SITE. THROUGH OUR EXPERIENCE AND OUR GOOD NETWORK, WE HAVE ACCESS TO INTERESTING AND WELL-LOCATED PLOTS OF LAND, WHICH WE DEVELOP WITH REGIONAL COMPANIES WITH HIGH-QUALITY PROPERTIES.
OUR ARCHITECTS WILL BE PLEASED TO ADJUST THE PROPOSALS TO YOUR NEEDS AND WILL OBTAIN THE NECESSARY APPROVALS. YOUR PERSONAL CONSULTANT WILL SELECT THE ENTIRE FURNISHINGS OF YOUR PROPERTY TOGETHER WITH YOU. FLOOR COVERINGS, FURNITURE, KITCHEN AND OTHER ACCESSORIES - COMPLETELY INDIVIDUALLY ACCORDING TO YOUR REQUIREMENTS.
FURTHERMORE, WE TAKE ON THE HANDLING WITH ALL THE AUTHORITIES AND PROVIDE YOU WITH OUR NOTARY AND LAWYER PARTNERS. YOU FEEL SAFE WITH US, EVEN IF YOU BUY A PROPERTY ABROAD.
WE ARE HAPPY TO SUPPORT YOU AFTER THE PURCHASE WITH OUR LOCAL NETWORK. FOR EXAMPLE, IF YOU ARE LOOKING FOR THE RIGHT SERVICE PERSONNEL (CLEANING, GARDENERS, FACILITY MANAGER ETC.) OR IF YOU ARE THINKING ABOUT RENTING IT AS A HOLIDAY APARTMENT.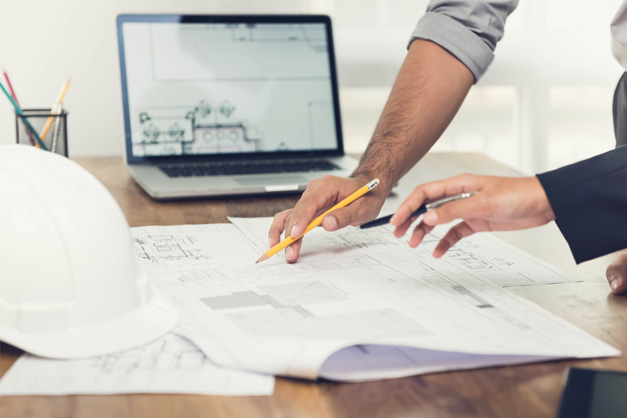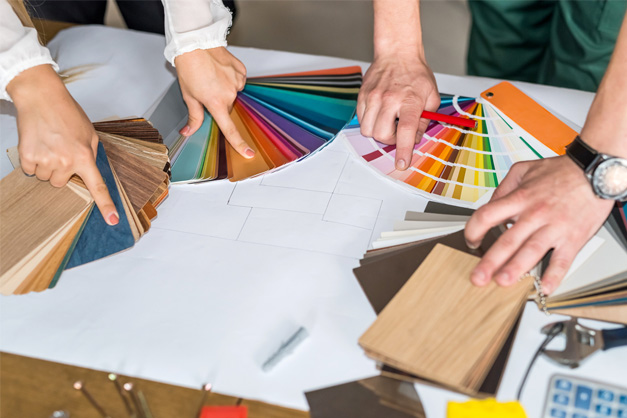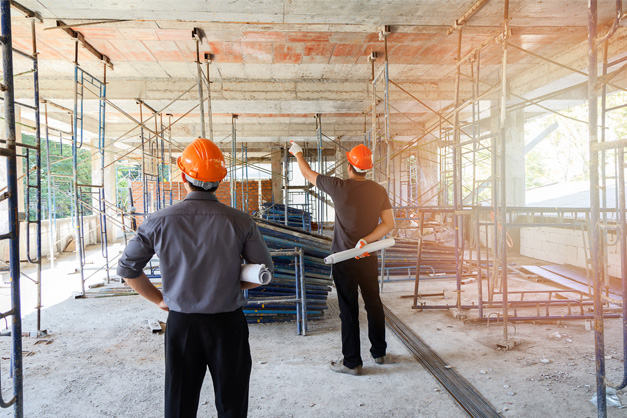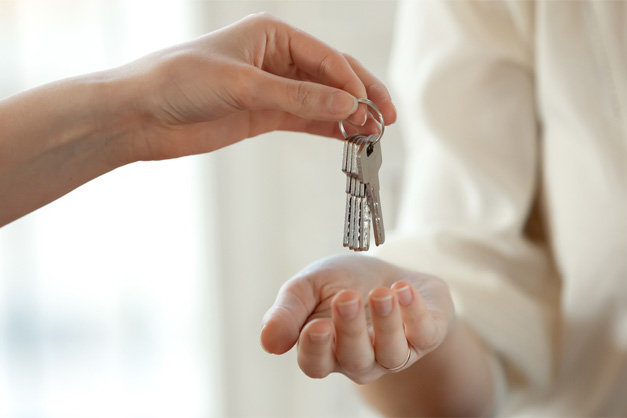 OUR MAIN SERVICES AT A GLANCE:
INDIVIDUALITY
✓ ARE YOU STILL LOOKING FOR A SUITABLE PLOT? WE ADVISE YOU ABOUT CHOOSING A LOCATION.
✓ YOUR CONSTRUCTION PROJECT IS CREATED IN CLOSE COOPERATION AND COORDINATION WITH YOU.
✓ WE THINK ABOUT THE FUTURE AND ATTACH LOW OPERATING COSTS, SUSTAINABLE BUILDING AND REASONABLE ENERGY CONCEPTS.
STRONG NETWORK
✓ WE HAVE MORE THAN 30 YEARS OF EXPERIENCE IN ITALY.
✓ WE RELY ON A NETWORK OF EXPERIENCED PARTNER COMPANIES AND SPECIALIST PLANNERS.
✓ WE WORK WITH REGIONAL PARTNERS.
✓ WE TAKE THE HANDLING WITH ALL THE AUTHORITIES.
RELIABILITY
✓ WE TAKE ENTIRE RESPONSIBILITY FOR YOUR PROJECT – AT THE AGREED FIXED PRICE.
✓ WE KEEP AN EYE ON BUDGET AND SCHEDULE.
✓ WE ENSURE THAT THINGS RUN SMOOTHLY.
✓ WE REGULARLY CONTROL THE QUALITY OF ALL CONSTRUCTION SERVICES.
✓ EVEN AFTER THE TURNKEY HANDOVER WE ARE THERE FOR YOU.